Contests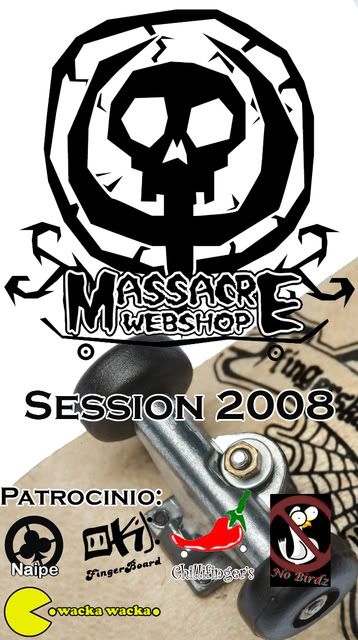 Massacre Webshop
is hosting an online video contest! This is one in a recent surge of contests within the Brazilian scene.
Best translation I can do.
Rules:

1 video per contestant
15-20 seconds max
Any obstacle
Any type of fingerboard
Videos will be judged on technique, style and creativity.
Must be posted on Youtube.
Deadline for videos is the 30th of June
Mike Schneide
r is looking for graphics for
Flatface
decks. There are some prizes involved. The winner gets a few surprises plus they get their choice of a deck from any one of the rider's decks.
More information
.
Labels: Contest, Flatface, Massacre Webshop, Mike Schneider