1° Brazilian Contest - Results
The first brazilian contest happened during August 2nd and 3rd at the Hi Adventure hostel. The final standings were:
1° David Auster
2° Henrique Mattos
3° Fernando Kona
Best Trick: Jader Müller - FS nollie heelflip to fakie nosegrind down ledge
The contest itself was a huuuge success, David Auster just killed in the contest, and everyone had a REALLY great time, we got even the visit of some pro skaters and skateboard company owners. It was like a dream coming true.
More details soon, with pictures and videos.
The Park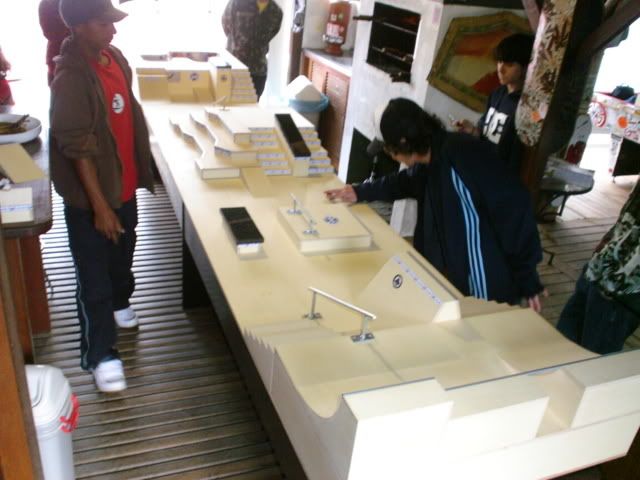 Some prizes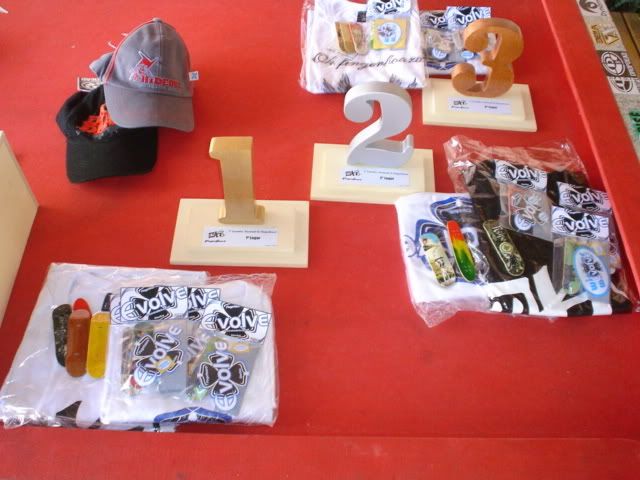 From left to right: David Auster, Jader Müller, Fernando "Kona", Henrique Mattos, Rafa Webber and Mano.