New Brazilian Fingerboard Park
Yeah that's right, there's a new public space for brazilian fingerboarders. Panda&Monio skateshop bought this sick park from OK Ramps and made it avaliable for everyone. A few guys from the brazilian forum went there to check this new spot.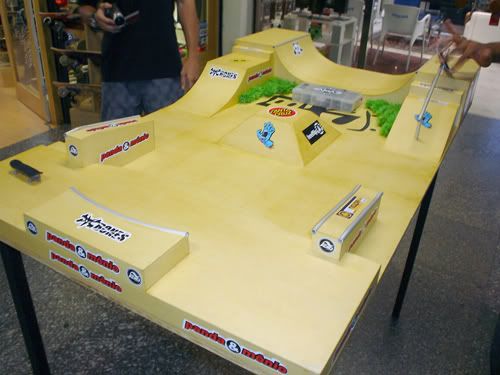 Here's a quick video:
It is worth saying that Panda&Monio Skateshop is one of the oldest (if not the older) skateshop from Porto Alegre, so thumbs up for them for supporting the scene! Great initiative!